Dis.art exhibition at the DeYoung Art Museum in San Fransisco, CA.

Audio & Video samples available upon request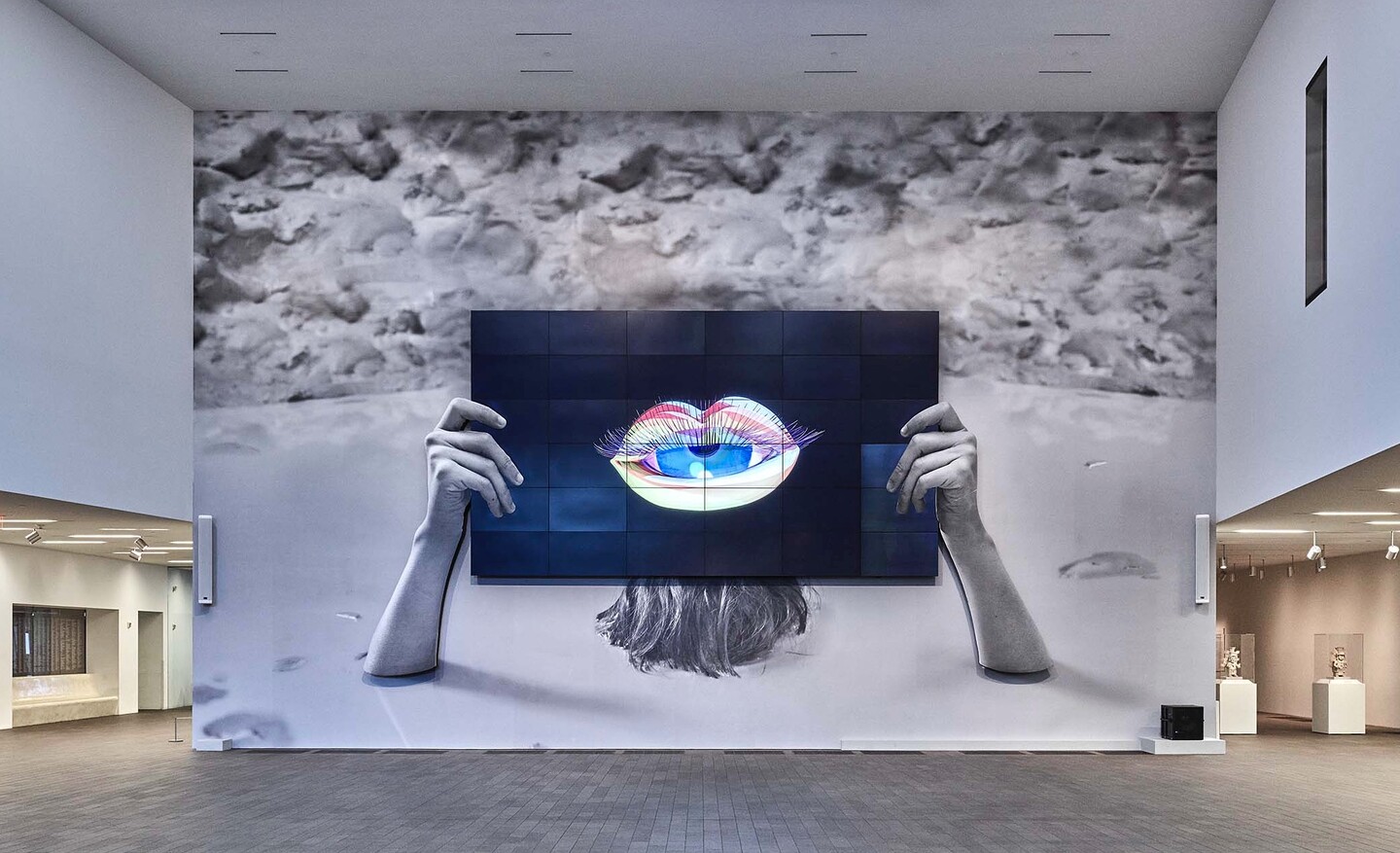 Presented by the New York-based collective DIS, Genre-Nonconforming: The DIS Edutainment Network, ("The DIS Network") is the first exhibition coinciding with the launch of dis.art, a new streaming platform for entertainment and education. The DIS Network reveals a "DIS-topian" take on the future of education—decentralized and open-access, yet communal and physically connected, inviting visitors to experience a twisted hybrid of entertainment and education. Played on a continuous loop on 36 large LED screens in the de Young's atrium, the work is the result of collaboration with a group of international theorists, writers, and artists including Korakrit Arunanondchai, Darren Bader, Will Benedict and Steffen Jørgensen, CUSS Group, Aria Dean, Casey Jane Ellison, Ilana Harris-Babou, Ada O'Higgins, Jacob Hurwitz-Goodman and Daniel Keller, Ian Isiah, Chus Martinez, Babak Radboy, Christopher Kulendran Thomas in collaboration with Annika Kuhlmann, Ryan Trecartin, Amalia Ulman, McKenzie Wark, and Women's History Museum with Jack Scanlan.
Many of the videos feature music and sound design created by Dis-affiliated composer Aaron David Ross.